MISSHA All Around Safe Block Soft Finish Sun Milk SPF50+ PA+++ (70ml)
Regular price

৳1,650

Sale price

৳1,294
Description

What it is:

 

Missha All Around Safe Block Soft Finish Sun Milk is a K-beauty favorite for its highest levels of UVA and UVB protection, lightweight texture, non-sticky finish, and long-lasting finish. The Soft Finish Sun Milk features a double layer technology, making it sweat- and waterproof. Formulated with a silky powder for a soft, smooth finish that offers skin brightening benefits, this sun milk also has antioxidant-rich ingredients for anti-aging protection from free radical damage.


UVA – Long wave ultraviolet A (UVA) rays penetrate deep into the dermis, the skin's thickest layer and causes premature skin aging, wrinkling and dark spots.
UVB – Short wave ultraviolet B (UVB) rays burn the superficial layers of the skin and is the main cause of sunburn and skin cancer.
PA – More + signs mean longer protection against UVA
SPF – Higher numbers mean longer protection against UVB


An ultra lightweight sunscreen that absorbs quickly and gives a soft, matte finish which is perfect for everyday use. All-around Safe Block Soft Finish Sun Milk protects skin from harmful UVA/UVB rays without stickiness, shine or chemical odor. Designed to tone up and slightly brighten skin tone, this water and sweat resistant formula keeps skin looking and feeling fresh all day. Recommended for normal, combination to oily skin types. This sunscreen is best on fair to medium skin tones.


Natural Barrier Complex that leaves skin smooth
Made with 5 kinds of wild plants (golden root, guava leaf, cinchona, verbena, and aloe vera extract) that help fortify and leave skin feeling smooth by providing hydration and nourishment to skin that can easily get damaged by harmful elements such as UV rays, dust, and pollution Thanaka ingredient & Antozone-Rose to protect skin from external stimulus such as pollution, ozone and solar heat Use of Thanaka ingredient started about 2,000 years ago in the ancient country, Peikthano, located in Myanmar. It has a cooling effect to soothe skin easily damaged by external stimulus such as intense solar heat and etc. Antozone-Rose extracted from Rosa Davurica Pall, protects skin from damage and harmful environment such as pollution and ozone.
Including Helichrysum Italicum Flower Water replacing 100% purified water The name, Helichrysum Italicum, means golden sun, originating from the ancient Greek combination of Helos, for sun, and Chysos, for gold. The Helichrysum Italicum Flower Water is absorbed naturally to protect skin.

 

What it does:

 

Great At Protecting From Sun-Tan.

High SPF And Great PA Rating.

Smooth Application With No Heavy Feeling And Quick Absorption.

Non Greasy And Watery.

Powerful UV Protection System By Double Layer Against Water And Sweat.

Powerful UV Protection System By Double Layers Helps The Effect Last Longer And Completely Protects Skin From Strong UV Rays.

Soft Skin Texture.

It Helps Provide Soft Skin Without Feeling Uncomfortable Even After Re-Applying Several Times.

Natural Skin Tone Correction And Refreshing Finish.

Light Skin-Correcting Effect Helps Make Skin Bright And Refreshing Without Feeling Oily.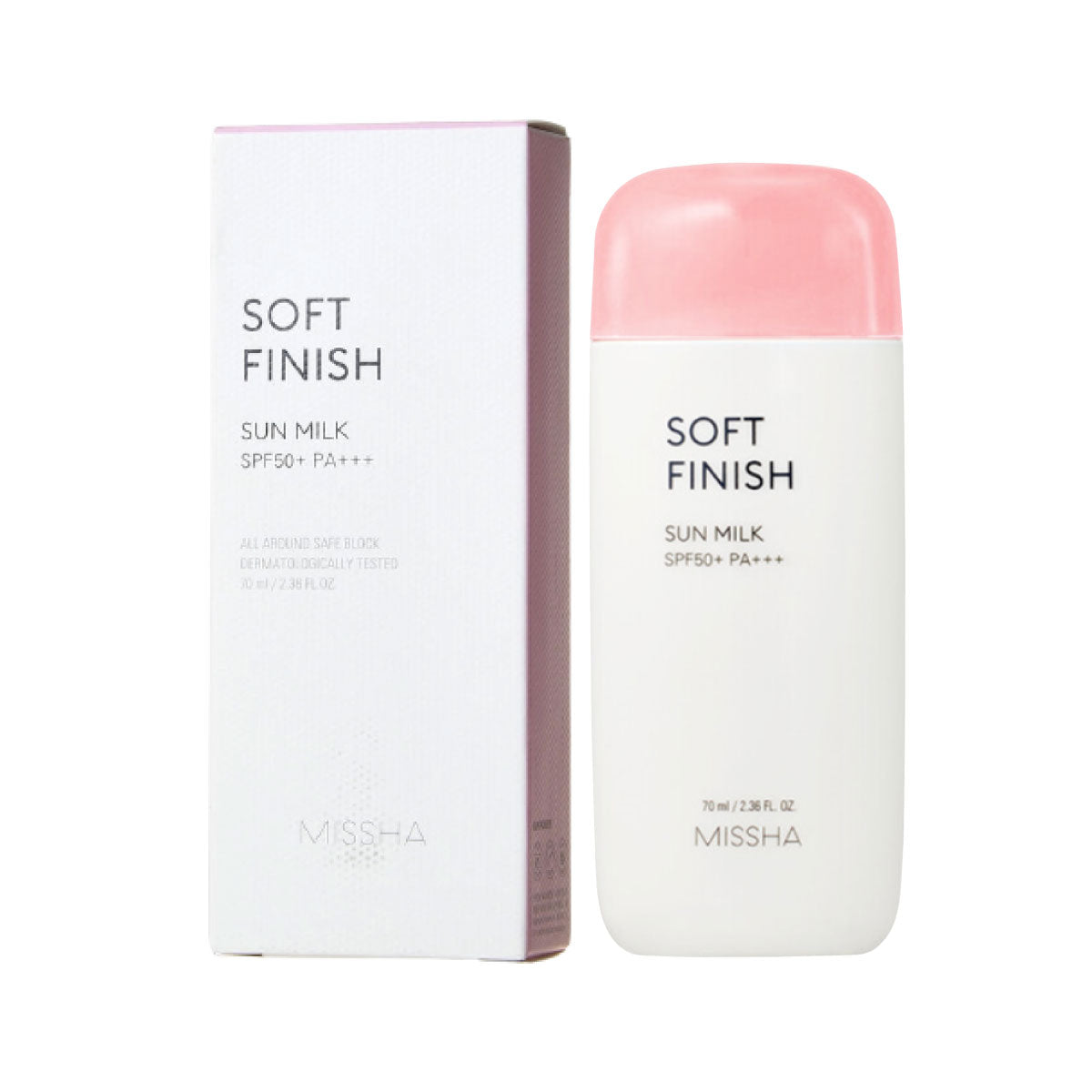 I like the formula! Would recommend.
Blends easily and feels non sticky
Good
It wil be very Gud sunscreen for summer ..but in winter it feel very dry